"It's All The Same Pattern" Category


URSA Awards Entry Requirements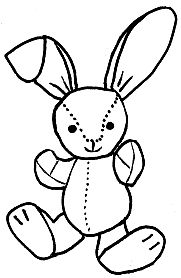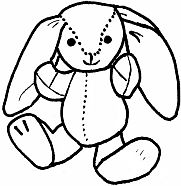 The Seventh Annual URSA Awards Competition challenges you to be creative, to think out of the box and to show our readers/voters that you can create a unique bunny using the same pattern as other competing artists.
What fun this will be!
In "It's All The Same . . . Pattern" category you can not change or modify the pattern pieces. You can make the bunny any size by enlarging or reducing the pattern pieces on a printer.
Placement of the ears is up to you. Ears up, ears down?
Make the bunny out of any fiber, real fur, mohair, plush, upholstery fabric, leather or any materials found in your studio!
The entry may only have a bow or necklace around its neck.
No costuming or outfits.
You can do needle-felting or needle sculpture on the muzzle. inner ear and paw pads only.
This category is not open for needle-felters or for fully-sculpted clay bears
Deadline for all entries is June 19, 2012